Re-Connection and Renewal Retreat
July 5, 2018

-

July 8, 2018
Event Navigation

A mindfulness retreat for wildly visionary and creative souls!
with Maia Duerr and Katya Lesher
High Meadow Farm in Freedom, NH
• Re-connect with your innate capacity for peace and wisdom
• Renew your source of inspiration
• Create conditions for a life of meaning and joy
This retreat offers you a precious chance to replenish yourself
and discover the regenerative power of mindfulness in many diverse forms
During this retreat, we will renew our spirits through silence, creativity, music, movement, and council practice, along with time in the beautiful natural surroundings of High Meadow Farm.
Guided with loving care by Maia Duerr and Katya Lesher, together we will create a healing space where curiosity and intimacy can flourish; a supportive environment where we can re-connect with each other and ourselves. Sitting meditation will be the touchstone of this retreat. Our days will include opportunities to learn about and explore the Tree of Contemplative Practices (created by Maia), a tool that can help you discover the practices that resonate with you.
Our intention is for this retreat to support you to return to your life feeling deeply refreshed as well as empowered with ways to continue "coming home" to this sacred space inside yourself.
Re-Connection and Renewal is appropriate for those just beginning a contemplative practice, as well as those who have been meditating for a long time. We will have some extended periods of silence (including encouragement to observe "Noble Silence" after evening sitting meditation periods through breakfast the next morning), however this is not a completely silent retreat. You'll also have the chance to meet one-to-one with either Katya or Maia if you have questions about your practice and would like more individual support.
If you have any questions about this retreat that aren't answered on this page, please contact Maia here.
About Maia and Katya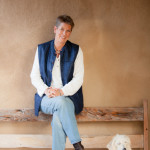 Maia Duerr, MA
Maia is a writer, anthropologist, and longtime meditation practitioner based in Santa Fe, NM. She directed the Buddhist Chaplaincy Training Program at Upaya Zen Center from 2008 to 2014, and received ordination as a lay chaplain from Roshi Joan Halifax in 2012. She is preparing to receive lay entrustment as a dharma teacher from her teacher, Shosan Victoria Austin of San Francisco Zen Center. Maia takes great joy in supporting people in their spiritual journeys, as well as creating transformative learning experiences.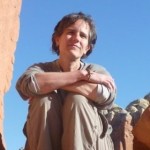 Katya Lesher, LCSW
Katya is an artist who has worked in hospice and bereavement, and facilitates creative workshops and mindfulness retreats. She is inspired by the creative process; exploring one's inner landscape as a way of discovering what is true. Katya has a long-standing meditation practice and listens to the inner calling of life's purpose. She explores opportunities that nourish and support healing on many levels.